Struggling to get enough time for deep work?
Batch your calls together so you can have more interruption-free focus time.
Scheduling phone calls on your calendar kills your productivity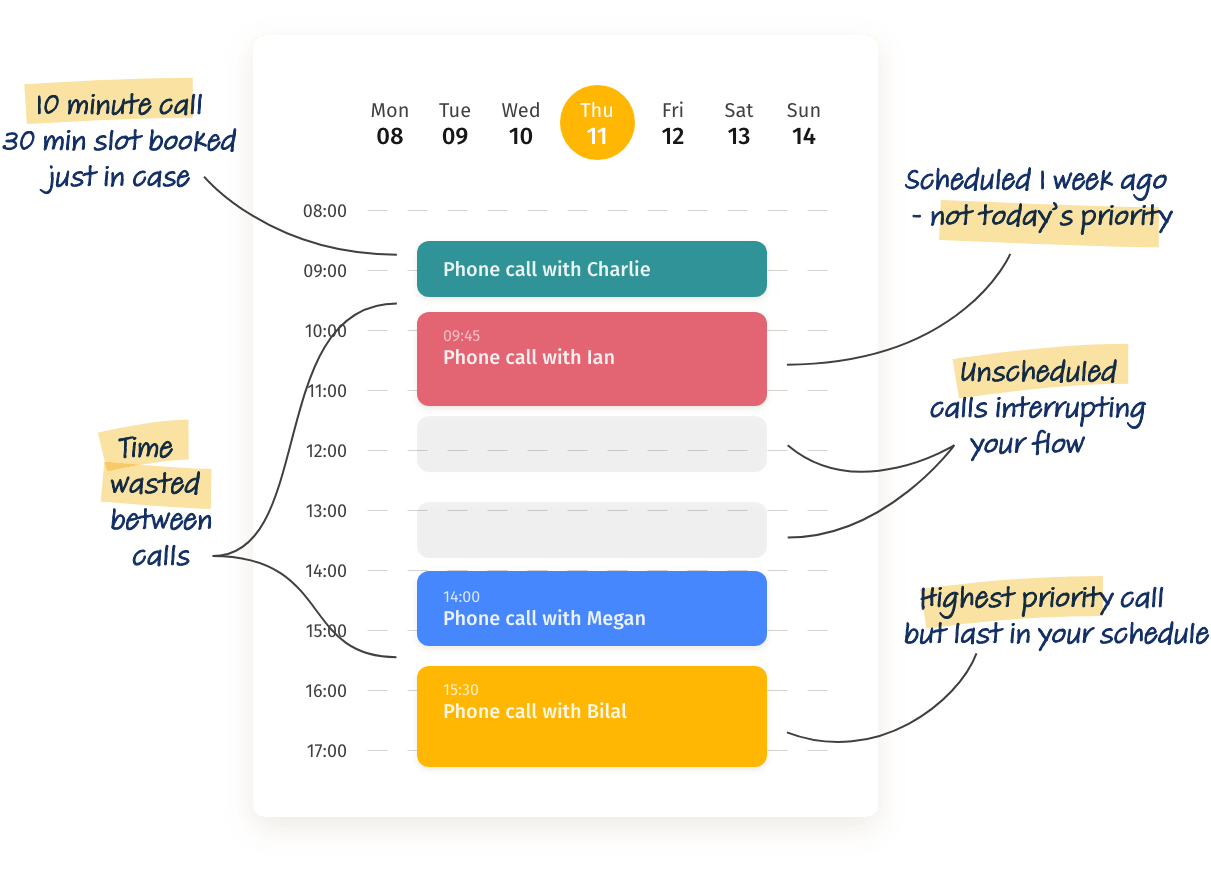 Callworthy lets you prioritise and call back
Pre-order here
Make calls back-to-back
Wave goodbye to wasted and unproductive time between calls.
No more drawn-out calls
Calls last their natural length —not 15-30-60 minute calendar blocks
Work to your schedule
Stop scheduled calls breaking up your day and unscheduled calls disrupting you mid-flow
Turn up informed
Start your calls knowing exactly what you'll be talking about and prioritise accordingly
Here's how it works
Step 1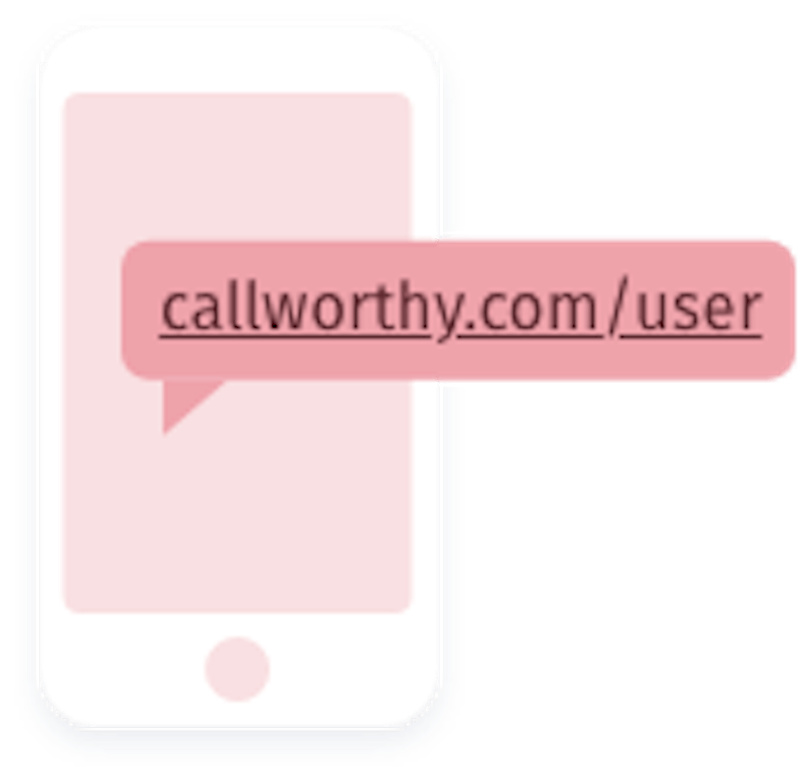 Instead of scheduling a call, send your Callworthy link to your contact
Step 2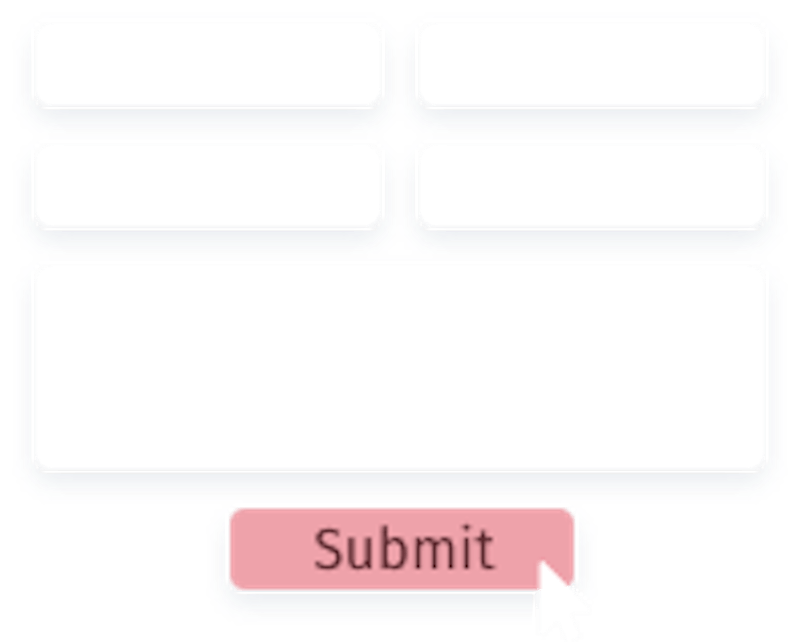 Call recipient fills in their details (or you can manually add VIPs)
Step 3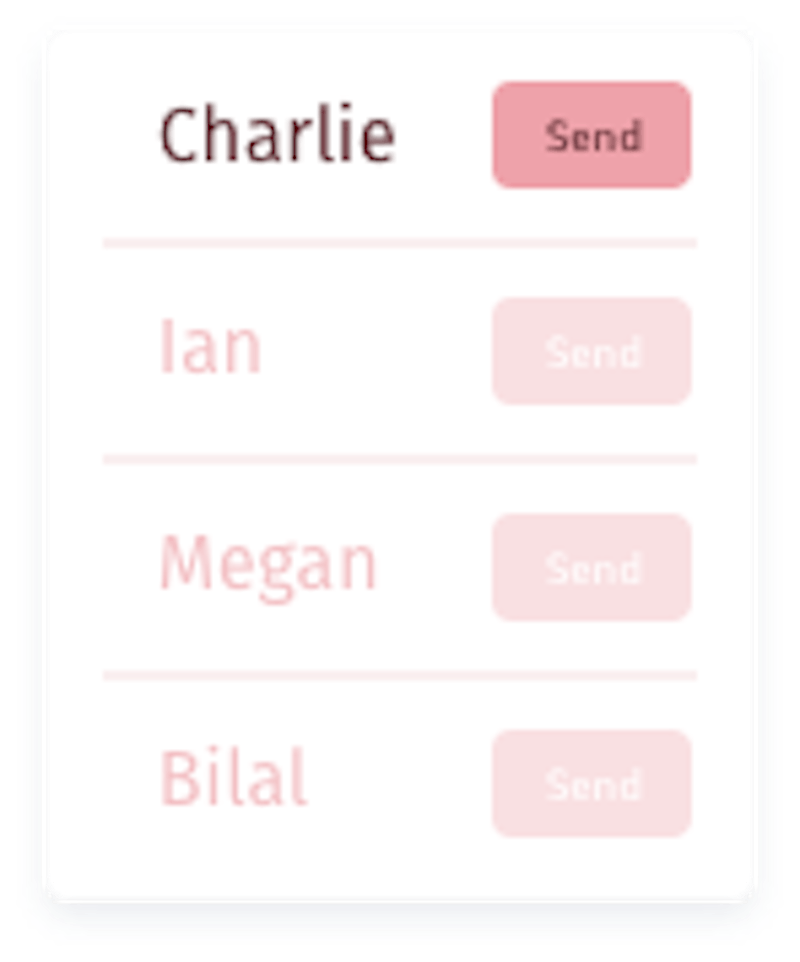 At a convenient time in your schedule, decide who you'll speak to
Step 4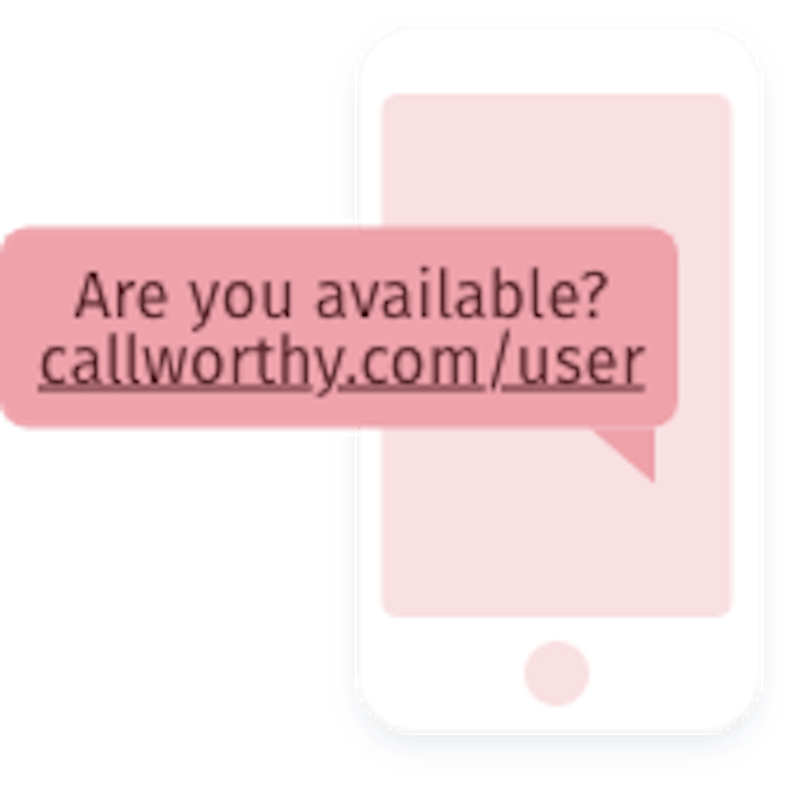 Each recipient receives a text message - ignore if busy or click the link if available
Step 5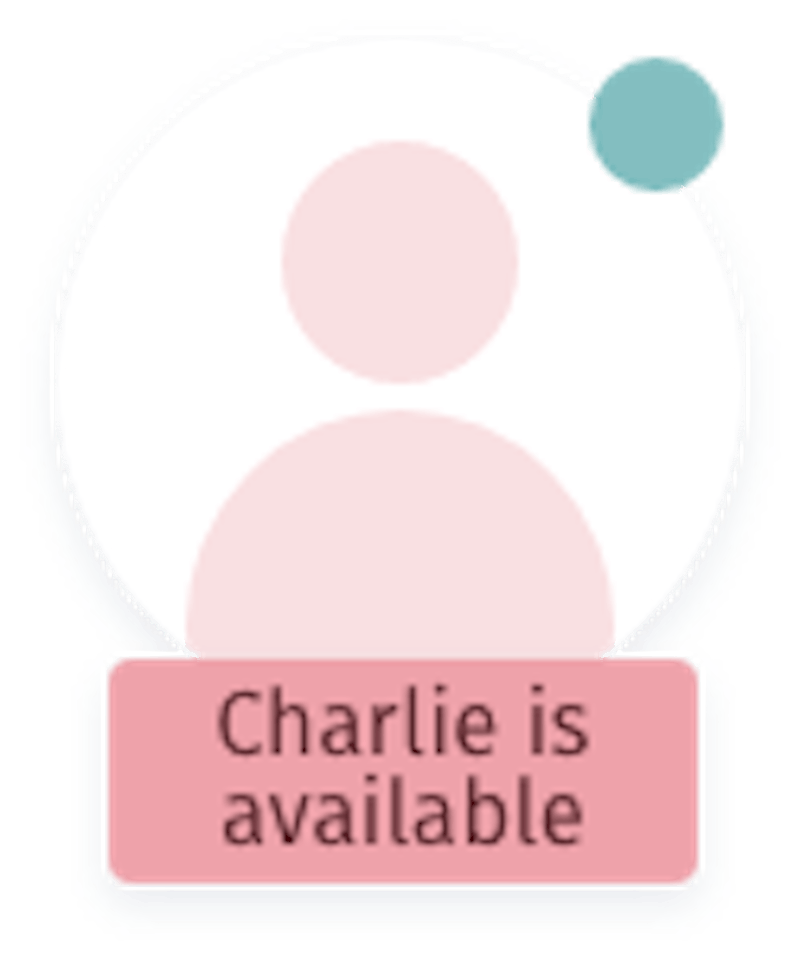 Call only those who have confirmed their live availability
Join Callworthy now
Callworthy is only open to only 50 initial users via pre-order.
Product build will only start if 50 successful sign ups are achieved 2nd May 2021.
Not ready to join yet?
Add your email address and you'll be kept up to date with progress.
By submitting your details through this form, you confirm that you accept the Privacy Policy.
SIGNUPS NOW CLOSED
$150USD/year
Secure the best price on your first year - the price won't be this low

You'll help shape the product so it makes your life easier

Be the one of the first to have the most productive and efficient calls

Bragging rights when someone sends you a Callworthy link - you were in the first 50!
* Not including SMS charges. SMS add-ons required at release. If we don't reach 50 sign ups, you'll be refunded on 3rd May 2021.
Frequently Asked Questions
What's the timeline?
Pre-sale: March - April | Product build: May - July*
Private release: August - September*
*may be completed sooner, though I'd rather err on the side of caution.
Who is Callworthy for?
Whether you're an executive, a manager, a founder, an account manager or an investor... whoever you are, Callworthy users are people that spend a lot of time talking with others on the phone and often have very busy schedules. Instead of giving out your phone number, give out your Callworthy link and stop the interruptions and unscheduled calls from day 1.

Callworthy is not aimed at the call centre/customer service industry.
What information is collected from the call recipient?
We'll try to minimise the amount of effort it takes for a call recipient to enter their details. The information likely to be collected is: their name, phone number, the call topic and the expected duration of the call (along with consent to receive an SMS message).
Why not use Calendly (or another scheduling tool)?
Despite being a great product, when you schedule phone calls with a tool like Calendly, you're giving people direct access to your time and attention at a point in the future. You're also committing to a set amount of time.

Callworthy lets you operate with much more flexibility, but still allows a 'double opt-in' as the call recipient confirms their availability live at the time you're ready to make calls.
Should every call use Callworthy?
Callworthy works best for 1:1 phone calls, it's not aimed at group calls. Equally it's focused on phone calls, not Zoom/online calls.
Could your Zoom call be a traditional phone call? Why not get some fresh air and go on a walk?
Do I book a time with Callworthy?
No - booking phone calls in your diary kills your productivity.
With Callworthy, you have a list of the people you need to speak to. When your schedule allows you time to make calls, pick who you want to speak to and Callworthy will send them a text message to make sure they're available.
Where will the product head in the future?
I will be guided by how you use it and the challenges it solves for you. There are many thoughts and ideas... from B2B use cases to sharing your wider availability. It'll go wherever you - as a user - need it to go.
How do I know you'll deliver on the product?
This isn't the first tech product I've delivered.
I've launched Dietary Menu and Supplier Buzz over the past few years. I currently run Talk to Stefan.
I've started and sold businesses previously as well as working alongside tech startup CEO's.
I get sh*t done... if I say it's happening, it's happening.
Will Callworthy work perfectly on launch?
As with any software product, there's always a small chance of bugs occurring. We'll work to resolve them as quickly as possible.
Can I get a refund?
Yes, if:
I haven't released Callworthy yet and you change your mind
I've released the product and it doesn't meet your expectations within the first 30 days of release
What are the SMS costs involved?
When you choose who you want to talk to, Callworthy will send SMS messages to confirm their live availability.
You'll be able to buy SMS credits for your account. The exact price is to be confirmed, but SMS will be charged without any markup.
Can I pay monthly?
No, given the low price, annual payment is the only option.
Where did the name come from?
Having a call is often the quickest and easiest way to resolve something, therefore it's 'worth having a call' - Callworthy.
Got a different question?
Send a message here and I'll be back to you (usually same day).
— Stefan, Founder, Callworthy
By submitting your details through this form, you confirm that you accept the Privacy Policy.